Professionnal meetings and seminars
Two large rooms (55 m2 and 180 m2) can welcome your professional meetings from 10 and up to 200 persons. Those rooms can be modulate, they have air conditionned, internet, paperboard and natural light.

Booking half day : 85 €
Booking full day for half of the surface : 125 €
Booking full day for the whole surface : 255 €
Your professionnal stay can be organised either in an inclusive price including coffee on arriving, morning break, lunch and afternoon break or in full time inclusive adding dinner and the night at the hôtel and next day breakfast.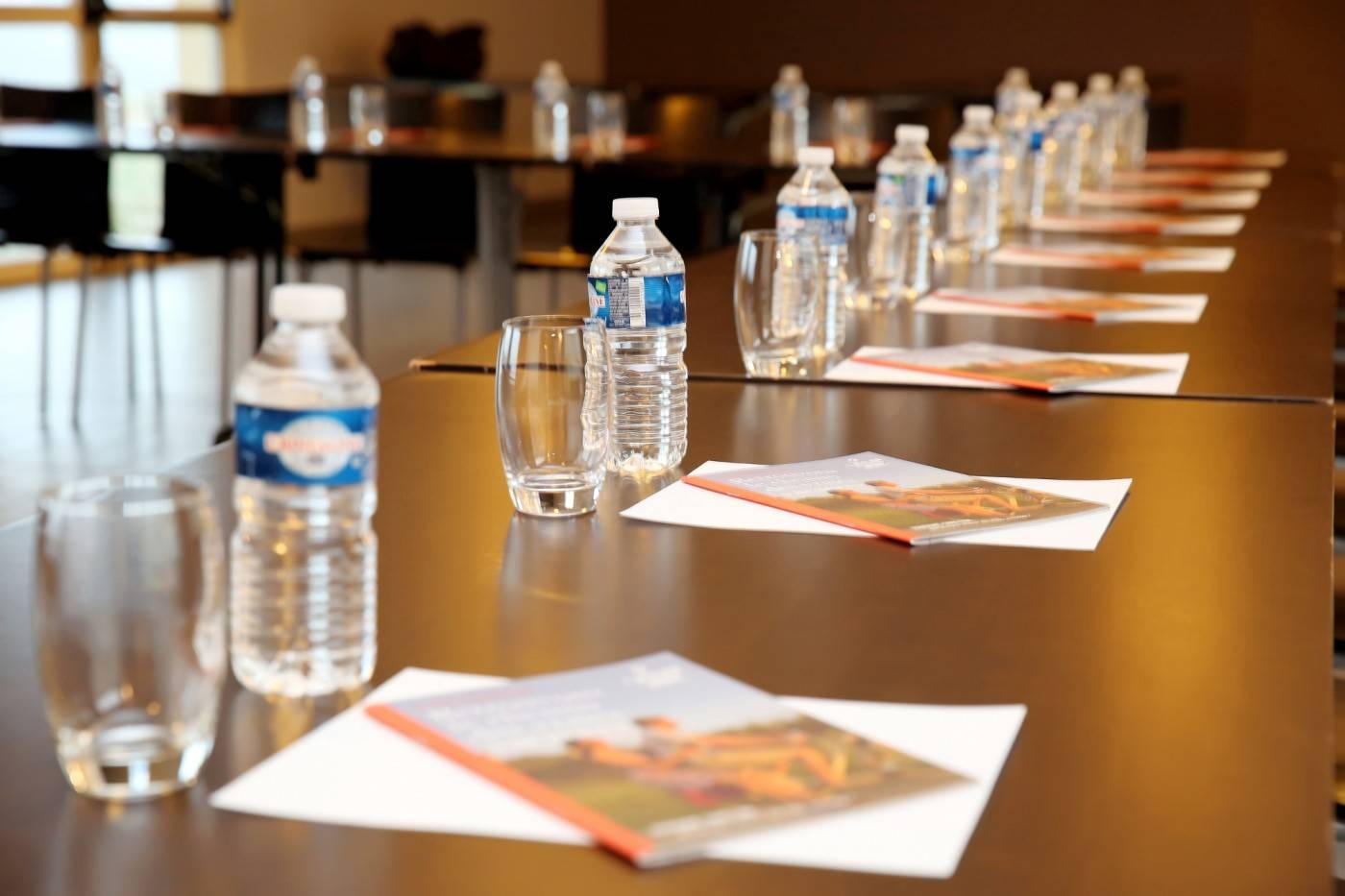 4